Japanese
A huge Japanese pottery vase is one of the many lots in the Charterhouse specialist auction of Asian Art on Friday 8th April.
"Huge almost does not do this vase justice." Commented Richard Bromell. "Designed and made as a floor vase rather than one to put on the mantelpiece it is certainly a statement piece for the collector."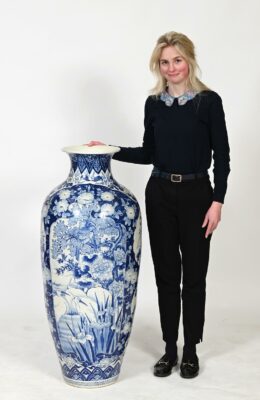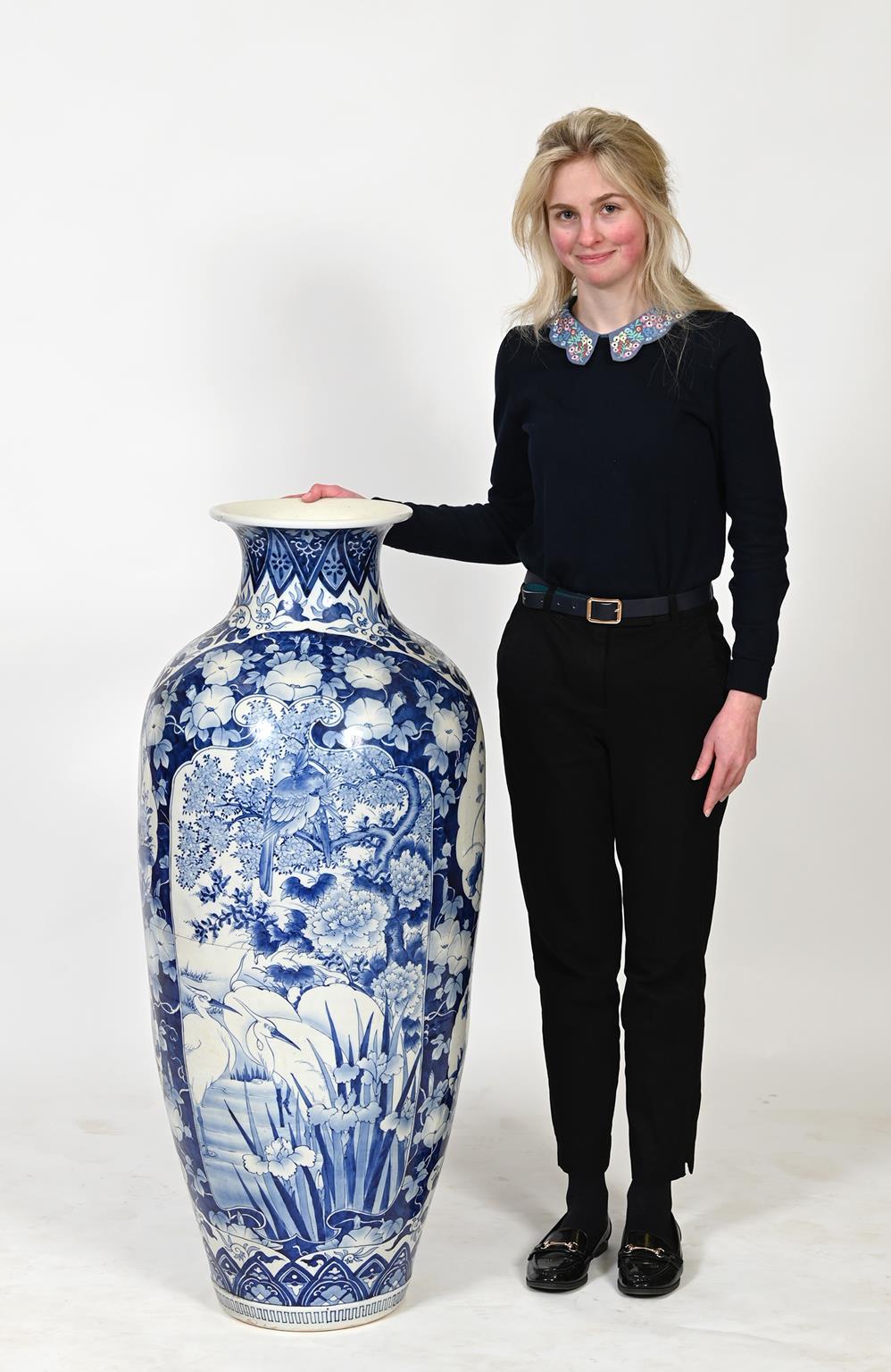 The vase, which measures 3 ½ feet high, is so large it had to be constructed in two sections when made in Japan over 100 years ago.
Decorated in underglaze blue with Iris, other flowers and birds it comes to the Charterhouse auction from a deceased estate in Devon. The owner, a serial collector of Chinese and Japanese ceramics, had the huge vase on a landing gallery to keep it safe in his flat.
Over the years he spent a substantial five figure sum collecting Oriental ceramics and the family instructed Sherborne based Charterhouse to auction the collection without reserve. All entered into their Asian Art auction on Friday 8th April Charterhouse have already received interest in the collection from China and Japan. With room, live internet, telephone and absentee bidding the auctioneers are expecting sparks to fly for the lots.
This Asian Art auction forms part of three auction for Charterhouse selling pictures, books & sporting items on Thursday 7th, Asian Art on Friday 8th with antiques and interiors also on the 8th. Viewing for the auctions is from Monday 4th to Thursday 7th April 10am-5pm or you can download the catalogues from www.charterhouse-auction.com
Charterhouse are now taking entries for their busy programme of specialist auctions with silver, jewellery, watches, wine, port & whisky in May, classic motorcycles in June and classic and vintage cars in July.
Richard Bromell and the team at Charterhouse can be contacted for advice and valuations on single items and collections at The Long Street Salerooms, Sherborne 01935 812277 info@charterhouse-auction.com or via www.charterhouse-auction.com
Admin assistant Elizabeth sizes up to the huge Japanese pottery vase in the Charterhouse Asian Art auction on Friday 8th April
Other Charterhouse Specialist Departments Available