Decorative Arts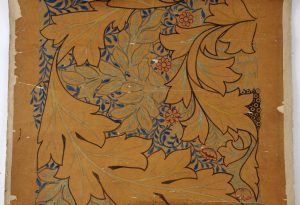 Decorative Arts have many followers who generally stay within specific collecting fields. These cover the following periods: Aesthetic, Arts & Crafts, Art Nouveau and Art Deco, from the 1870's through to the 1930's.
With well known designers such as Clarice Cliff, Christopher Dresser and William Morris, collectors often stick to just one period as the styles are so different.
Discoveries made by Charterhouse include an Aesthetic Period cast iron hall stand designed by Christopher Dresser, which sold for £4,200, a roll of William Morris wallpaper, which was creased and torn, but sold for £600 to a museum, a pair of Robert "Mouseman" Thompson oak bed ends £1,100, and this Venini glass vase, sold for £7,000.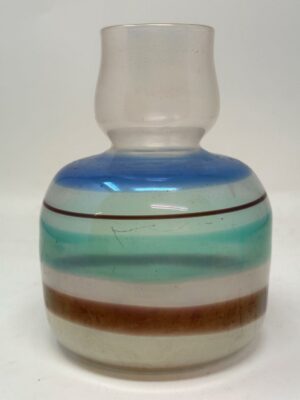 All of our auctions use live internet bidding platforms to ensure that every lot, whether it is worth £20 or £500,000, reaches the widest possible market and sells for the best price possible. In the run up to an auction we receive 100's of emails requesting further information for lots in the sale. Attached to these email replies, we regularly send well over 1,000 digital images, such is the huge interest generated in our auctions.
For further information regarding selling Decorative Arts items at a Charterhouse auction, please contact Richard Bromell ASFAV, Director, rb@charterhouse-auction.com
Other Charterhouse Specialist Departments Available