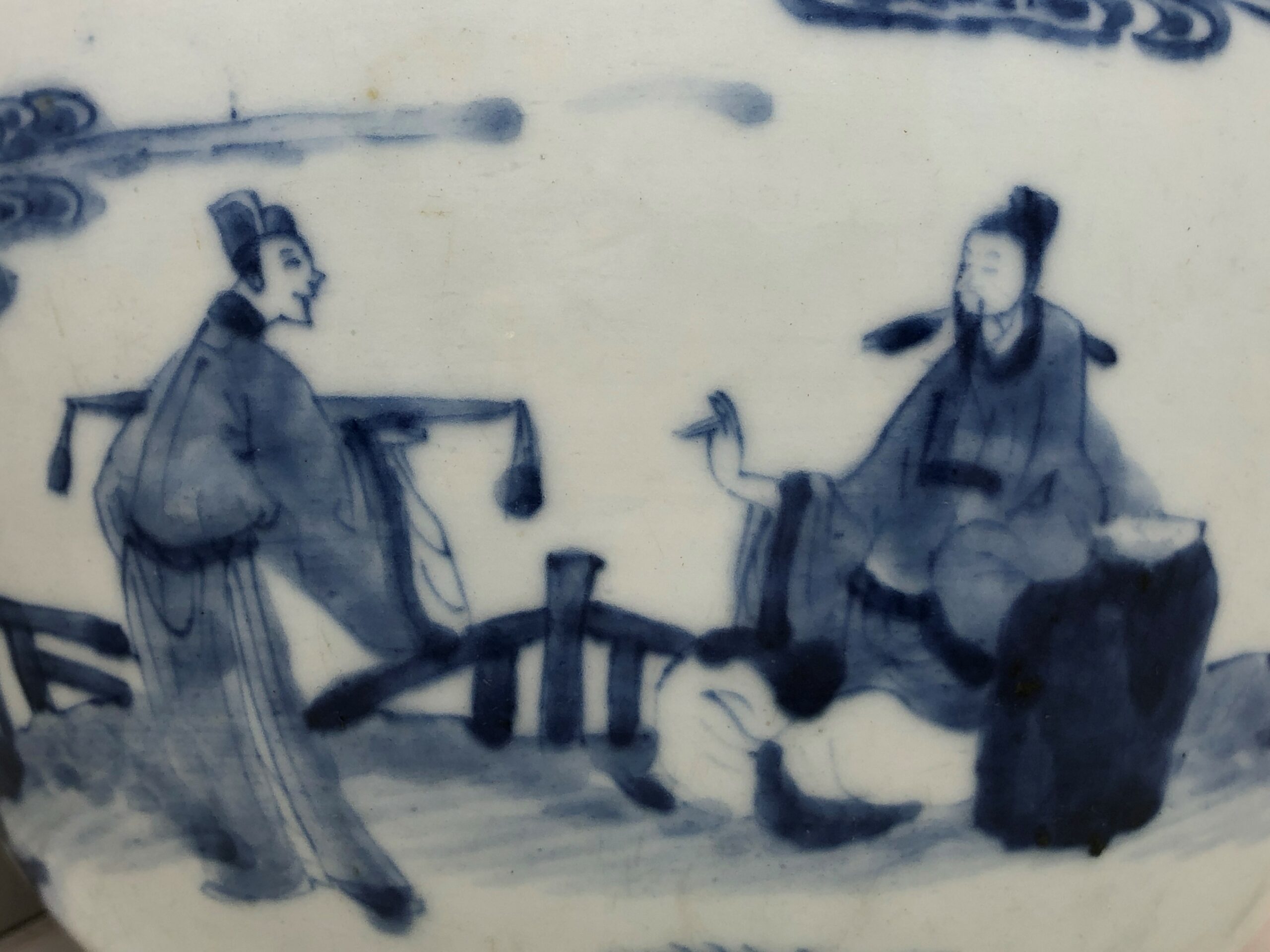 Chinese and Japanese
Entries now invited for our hugely popular Asian Art Auction in November. Please contact Richard Bro…
There has been huge growth in the Asian market over the past few years. This is not only due to an increase in disposable income, but also the accessibility of auctions via the internet.
Many items we see and sell have travelled half around the world and survived two World Wars in various conditions. With the top pieces selling for the top prices being in top condition, we were therefore somewhat surprised when we sold a late 18th century Chinese porcelain censer sold for £125,000.
The censer had lived on top of a wardrobe in a Somerset farmhouse for several years and had gained a good covering of dust. With a broken and glued handle, and an associated cover, the client had previously been advised by another firm of auctioneers it was worth just £400. When consigned to Charterhouse, we expected it to sell for a five figure sum and it was featured on the cover of our auction catalogue. With 10 telephone lines booked from bidders in London, over to China, and across to New York, many bidders registered on line, and a corner of the saleroom full of expectant buyers, the hammer finally fell at £125,000 to a London telephone bidder.
The auction was followed with national press exposure, which turned up another Chinese censer with a new client in Northumberland. Dating to the early 19th century, being about 2/3 rds of the size, and with both handles crudely repaired, this censer sold to the same London telephone bidder at £15,000.
Another discovery on a routine valuation was a set of four Chinese porcelain panels. Two were hung on the walls, one upstairs, the other downstairs, with the other two hiding under a bed. With the owner moving into a care home, the family ask us over to help in clearing the property.
Although the panels date to around 1930, they were painted by one of China's most important 20th century artists, and after protracted bidding, primarily from China, the hammer fell at £420,000.
All of our auctions use live internet bidding platforms to ensure that every lot, whether it is worth £20 or £500,000, reaches the widest possible market and sells for the best price possible. In the run up to an auction we receive 100's of emails requesting further information for lots in the sale. Attached to these email replies, we regularly send well over 1,000 digital images, such is the huge interest generated in our auctions.
For further information regarding Asian items for auction and valuation, please contact Richard Bromell, Director rb@charterhouse-auction.com
Other Charterhouse Specialist Departments Available