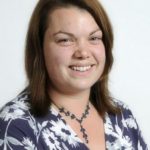 Associate Director and Valuer
ng@charterhouse-auction.com
Naomi completed her degree in Fine Arts Valuation in Southampton with an impressive 2:1 in 2006, but originally starting work at Charterhouse whilst still at school in 2001.
Her family have been keen collectors of Beswick and Royal Doulton which has rubbed off onto Naomi. An active member of The Beswick Collectors Club, she has sold many Beswick and Doulton collections over the years for clients in Cornwall up to Staffordshire in her specialist auctions, with a staggering £6,800 paid for a rare Beswick iron grey horse which set a world record price.
As a general valuer, if you come to Charterhouse, you will often be seen by Naomi who will be delighted to help you with your ceramics, glass and miscellanea.