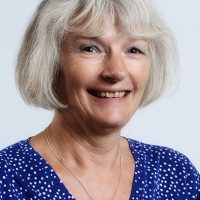 PA to Mathew Whitney
ba@charterhouse-auction.com
Barbara "Bee" Anson has had a lifelong love of everything engine related.
As Matthew's PA in the Classic Vehicle Department she is kept busy arranging his diary, no mean feat as he travels extensively throughout the country advising clients.
Bee is often seen at classic car and motorbike shows, The Great Dorset Steam Fair and has been volunteering at the Haynes International Motor Museum for longer than she cares to admit.