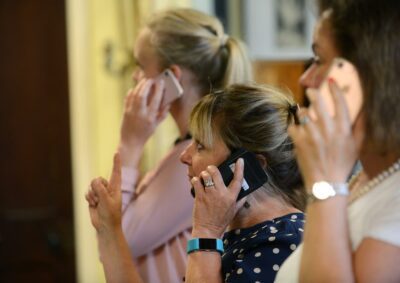 Charterhouse hold regular monthly sales of fine arts and antiques, and nine auctions of vehicles per year. We have a very keen attitude towards technology and the internet. We are a hardworking and friendly team of people, and a family-owned company. We are housed in a large and attractive building located in the heart of Sherborne.
Three current vacancies:
Ad hoc typist/admin assistant
Are you a top notch typist? Would you like part time work? Do you enjoy helping a team meet tight deadlines? We are looking for someone with superb typing skills who wants to help us with our deadlines – as you can imagine there is lots of typing when we are getting the catalogue ready, and we need help from you. We have an auction deadline every month.
If this sounds of interest please send in your typed cv and cover letter.
Post and Admin Assistant
Do you love details? Enjoy talking to customers and offering great customer service? We need you! We send out hundreds of parcels every month – we aim to make the process as seamless and painless for the customer as possible, and this will be down to you. You will;
Deal with all customer enquiries about parcel packing and postage
Co-ordinate the prompt packing of parcels, keeping track of payments
Answer the telephone, and deal with general customer enquiries
Assist the other members of the admin team in any office tasks that need doing
Typing customer information and auction data on to the auction package, for which training in our auction package will be given
Secretarial work using Microsoft Word
Cover reception at lunch time and during holidays
There will be many other aspects to the job, depending on ability
Qualities required:
General office experience, and a knowledge of computers is desirable
A smart appearance
Typing experience
The ability to deal with the public
Numeracy
Good organisational skills
This is a full-time position. If it sounds of interest please send in your typed cv and cover letter.
Receptionist
Three month contract, possibly leading to a full-time position.
Our lovely receptionist is on sabbatical, and we are looking for someone equally good.
This involves all of the usual reception duties and skills – you need to have reception experience, and a genuine desire to offer great customer service. You need to have excellent typing skills.
This is a full-time three month contract, with the possibility of a long term position. If it sounds of interest please send in your typed cv and cover letter.
For full job descriptions and salary please email Abigail at ab@charterhouse-auction.com
Please send your cv with hand written letter to:
Mrs Abigail Bromell
Charterhouse, The Long Street Salerooms,
Sherborne, Dorset DT9 3BS