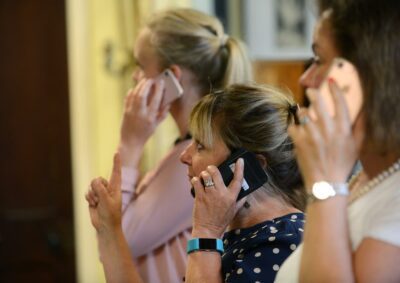 Charterhouse hold regular monthly sales of fine arts and antiques, and nine auctions of vehicles per year. We have a very keen attitude towards technology and the internet. We are a hardworking and friendly team of people, and a family-owned company. We are housed in a large and attractive building located in the heart of Sherborne.
One current vacancy:
Ad hoc typist/admin assistant
Are you a top notch typist? Would you like part time work? Do you enjoy helping a team meet tight deadlines? We are looking for someone with superb typing skills who wants to help us with our deadlines – as you can imagine there is lots of typing when we are getting the catalogue ready, and we need help from you. We have an auction deadline every month.
If this sounds of interest please send in your typed cv and cover letter.
For full job description and salary please email Abigail at ab@charterhouse-auction.com
Please send your cv with hand written letter to:
Mrs Abigail Bromell
Charterhouse, The Long Street Salerooms,
Sherborne, Dorset DT9 3BS