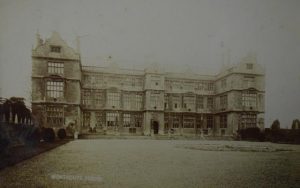 A collection of 1,000's of topographical, humorous and other postcards are expected to sell for thousands of pounds when they go under the Charterhouse hammer in their 15th December auction of collector's items.
The collection includes a fantastic selection of postcards from the early 20th century depicting rural, town and city life in the West Country, Home Counties and further afield along with football and other sporting team images. Particularly well represented are Devon, Somerset, Cornwall, Dorset. Many of the villages have not changed too much whilst others have changed above all recognition.
Charterhouse is now accepting further entries for their busy programme of specialist auctions which include coins, medals, stamps, postcards and other collector's items on 15th December, pictures and books on 19th January with classic motorcycles on 4th February and classic cars on 11th February.
For further information regarding these auctions, or to arrange a home visit, please contact Richard Bromell at Charterhouse, The Long Street Salerooms, Sherborne 01935 812277 or email items for valuation at info@charterhouse-auction.com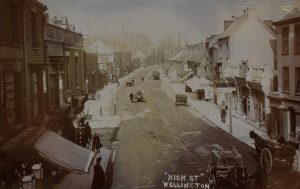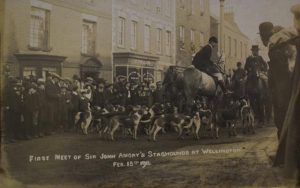 Captions:
Selection of the 1000's of postcards being sold by Charterhouse in Sherborne from a client in Wellington.