A collection of hundreds of model die-cast vehicles are in the Charterhouse two day auction of collector's items on Thursday 9th & Friday 10th June.
"The owner, who lives in Leicestershire, has been collecting models for many years." Commented Richard Bromell. "As the model collecting bug bit him he pursued the model in as many colour ways as he could resulting in a vast collection."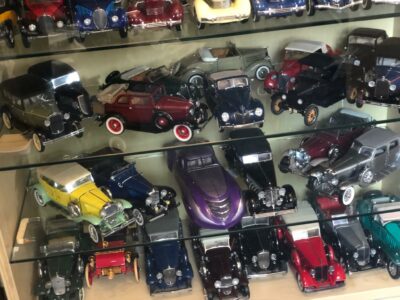 Now suffering from poor health, he took the difficult decision to auction the collection and contacted Charterhouse in Sherborne.
Charterhouse are now taking further entries for their busy programmes of specialist auctions with model cars, trains, coins, medals, stamps & antiques in June, classic motorcycles also in June and classic and vintage cars in July.
Richard Bromell and the team at Charterhouse can be contacted for advice and valuations on single items and collections at The Long Street Salerooms, Sherborne 01935 812277 or via info@charterhouse-auction.com
Some of the die-cast model cars from a collector in Leicestershire being sold by Charterhouse in Sherborne in June