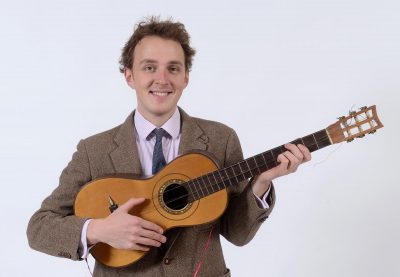 A Spanish guitar, nearly 200 years old, has been donated to a Dorset charity and is estimated to sell for thousands of pounds when it goes under the Charterhouse hammer in Sherborne on Friday 14th December.
"You do not need to be a musician to appreciate this guitar" Commented George Holtby. "It is beautifully constructed and made by one of the best Spanish guitar makers of the 19th century."
The guitar was made by Louis Panormo in 1824 and is numbered 427. Donated as a gift to a Dorset charity they thought it needed a world-wide platform to market the guitar and took it along to a Charterhouse valuation discovery day at the Sherborne salerooms where they were delighted to hear it estimated at £1,000-2,000.
French born Louis Panormo (1784-1862) and his brothers were 19th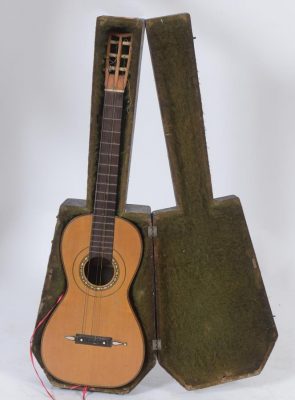 century England's finest guitar makers and among the only luthiers outside Spain making guitars in the Spanish style. Today they are highly sought after and prized by collectors and musicians alike.
Charterhouse are now accepting further entries into this auction of collector's items with musical instruments on Friday 14th December.
To enter items into this auction, contact George Holtby and the team of specialists at Charterhouse, The Long Street Salerooms, Sherborne 01935 812277 or via email info@charterhouse-auction.com to arrange a home visit.
Charterhouse are also accepting entries for their auction of classic & vintage motorcycles on 3rd February followed by classic and vintage cars on Sunday 10th February, please contact Matthew Whitney at Charterhouse for details.
Captions:
George Holtby with the 1824 Louis Panormo Spanish guitar estimated at £1,000-2,000