The Charterhouse two day September collector's auction includes a large collection of modern British coins estimated to sell for thousands of pounds.
"The coin market remains very strong with collectors taking advantage of seeing and bidding on coins online and then having them safely posted to them." Commented Richard Bromell. "Personally I have had a 50 year interest in collecting coins but rather bizarrely, all the coins in the collection are modern being minted many years after I was born!"
Although coins have been around from hundreds of years BC it is not the age of the coin which matters but what the coin is. Roman or Greek coins can be bought for just £5 or so whereas a 1933 penny sold for a staggering £127,000 at auction in 2016 as there are just a handful known in existence.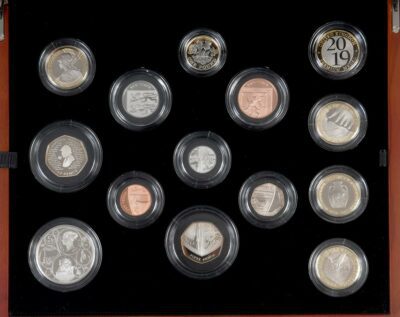 The collection of coins at Charterhouse predominantly comprise Royal Mint issue proof and commemorative coins over the past 20 years. There are Roya Mint coins commemorating special occasions such as celebrating 200 years since the Battle of Trafalgar in 2005 and year proof coins sets through to
2019 when the owner became ill and stopped collecting.
The majority of the coins and sets of coins are with their original boxes and packaging having never been in circulation. They go under the Charterhouse hammer on Thursday 9th September in the sale of coins, medals, militaria and stamps followed on Friday 10th September with model cars, trains, clocks and collector's items.
Charterhouse are now accepting entries for this specialist auction of coins, medals and stamps on 9th September and model cars, toys, clocks & collector's items on Friday 10th with classic and vintage cars at the Haynes International Motor Museum on Tuesday 5th October with classic and vintage motorcycles, also at Haynes, on Thursday 14th October.
Richard Bromell and the team at Charterhouse can be contacted for valuations and to arrange a free home visit at The Long Street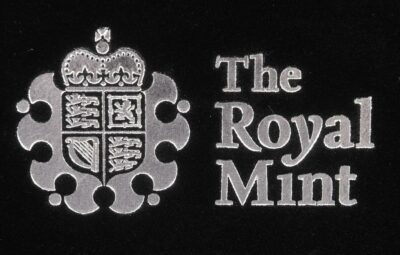 Salerooms, Sherborne 01935 812277 info@charterhouse-auction.com or via www.charterhouse-auction.com
Captions
Minted – 2019 Royal Mint silver proof coin set 2019 £150-250 part of a collection of modern British coins estimated to sell for thousands of pounds at Charterhouse on Thursday 9th September