A Chinese jade box, bought as a present in 1934 for £8 has been discovered by Charterhouse Auctioneers and valued at £40,000-60,000.
"The little box was on a table on the landing of a Dorset farmhouse where I had been asked to value a few items for auction." Commented Richard Bromell. "It is a fabulous little box measuring 14 cm wide and was hidden in plain sight on top of a table along with other items of little value."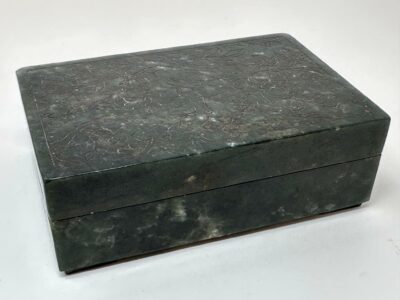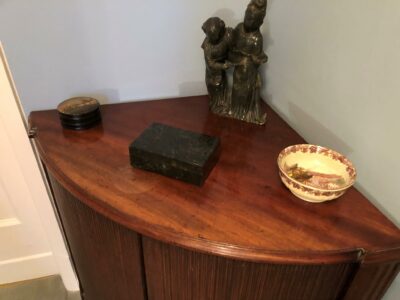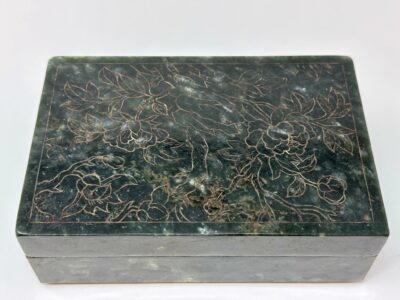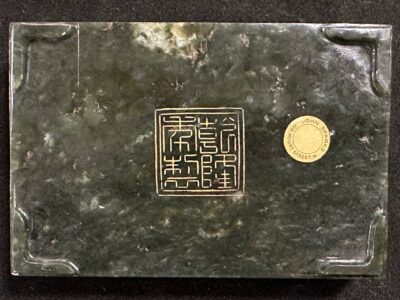 The Chinese spinach-green box was bought by the owners Great Grandmother as a cigarette box for her husband. Living in Belgravia, the family collected antiques and art including this jade box which was bought from John Sparks of Mount Street, Mayfair, London, costing £8.
John Sparks was recognised as one of the most respected London dealers in Chinese art. They supplied an international clientele, including Queen Mary, from whom they received the Royal Warrant of Antiquary of Chinese Art in 1926.
Further entries are now being accepted for this 5th April Asian Art auction.
Richard Bromell and the team at Charterhouse are available for help and valuations at The Long Street Salerooms, Sherborne, Dorset, on 01935 812277 or via rb@charterhouse-auction.com
Hidden in plain sight – the Chinese spinach-green box valued at £40,000-60,000